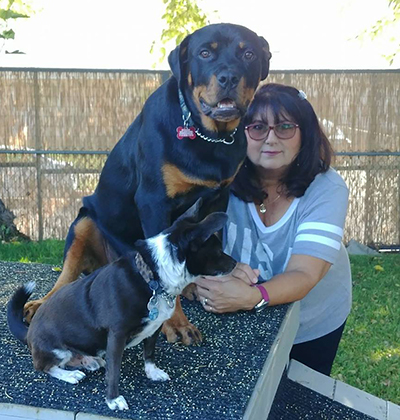 Dog Training Classes in Fullerton




and La Habra!
Do you want an amazing relationship with your dog but just don't know how to get through to him? Is your dog's excessive barking creating a rift between you and your neighbors? Do you have a jump-on-me dog or a food-stealing trash-digger? How do your walks go with your dog? Do you need a sled and some snow to go with that pull? Are you simply just fed up with your dog's rude behavior?
Wouldn't you like to have a dog you can take anywhere? A dog that is polite and has good manners, a dog that treats your personal belongings with respect, a dog that comes when called and a dog companion that is truly what you had expected when you adopted that cute and cuddly fluff ball with four legs? Are you at the end of your leash?
I CAN HELP YOU!
Be the Alpha of your household and learn how you can turn unwanted behaviors around and teach your dog to have manners. We'll focus on teaching you how you can have that amazing relationship with your dog by building a mutual bond of trust and respect between you and your dog.
Dog Training Classes, serving all of North Orange County including Fullerton, Anaheim, Diamond Bar, Placentia, Yorba Linda, La Mirada and the surrounding area.
We have twice weekly dog training classes in Fullerton.
J.R Frederick ~ Certified Trainer Educator (CTE)
Professional member of the International Association of Canine Professionals IACP
Trainer for Therapy Dog Course ~ AKC, Canine Good Citizen Evaluator
We attended JR's K9 Street Safety course. Coco and I started off a bit apprehensive but after even just one course we were walking together so much better.